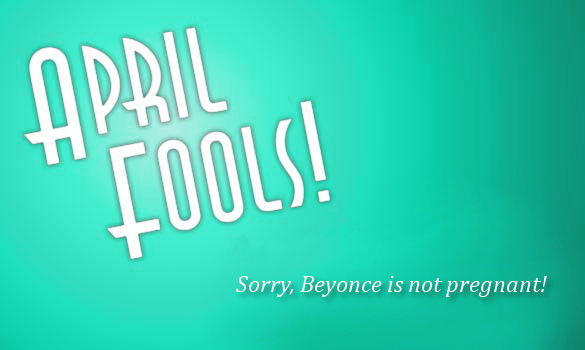 If you were paying close attention, you may have been able to figure out that this was a joke. Here's a list of hints from the post:
Having triplets, being four months along AND not showing is possible... but not entirely likely. Then again, it is Beyonce, so you never know.
Sciocchi (the last name of our quoted celebrity columnist) means "Fools" in Italian. Also: we totally "quoted" her in last year's NSYNC post.
Sciocchi says, "It's almost as if she's not pregnant at all." (Hint: because she isn't.)
Chiste, the alleged name of Beyonce's maternity line, means "joke" in Spanish.
The "I Am… Pregnant World Tour" and subsequent reality show.