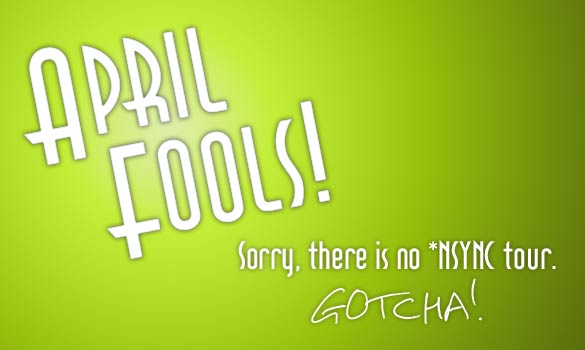 If you were paying close attention, you may have been able to figure out that this was a joke. Here's a list of hints from the post:
"41-date tour": 41=4/1=April 1
We're Too Old Tour: Big hint.
"Is This Really Happening?" album: Bigger hint.
Sciocchi (the last name of our quoted expert) means "Fools" in Italian.
"You Wish" single: You do wish, don't you?
Springfield Stadium is not a real place but rather the fictional stadium of the fictional Springfield Isotopes in

The Simpsons

.
June 31 is not a real date.