Great Concerts for Dad
Tom Petty Tickets
Dad will love a chance to see Tom Petty & the Heartbreakers as they head out on tour later this summer.
Paul McCartney Tickets
The former Beatle will be hitting cities across the U.S. for the next few months.
Aerosmith Tickets
The legendary rockers will be teaming with Slash for a tour that dad will love to see.
Sports He'll Love
MLB Tickets
We list great tickets for his favorite baseball team, so take dad out to the ballpark this summer for a day he will never forget!
NHL Tickets
Is he a big fan of hockey? Get Dad tickets to check out the New York Rangers and Los Angeles Kings compete for the coveted Stanley Cup!
WWE Tickets
There are several different series to choose from this summer, including Raw and SmackDown. Get the fight-lover in your life WWE tickets.
For Theater-Lovers
The Book of Mormon
What dad doesn't love a good laugh? From the creators of "South Park," The Book of Mormon has been hailed for its humor and wit.
Rocky
It's Rocky Balboa vs. Apollo Creed in the fight of a lifetime. Fans of the original "Rocky" will love this onstage interpretation, written by (who else?) Sylvester Stallone.
Rock of Ages
Dads who loved classic '80s music will have fun at this popular rock musical, which features the sounds of Bon Jovi, Journey, Styx, Poison, and more!
Gift Notes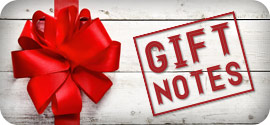 Depending on the event date, your tickets may not arrive in time for the big day, but you can still let dad know that something great is arriving with a gift note!
Head on over to our Gift Notes page to print out a note. You can even get a customized note, courtesy of our customer support team!